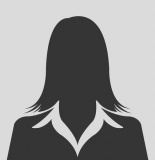 Paralegal
Saliha Topcu joined London Solicitors in June 2021 as a paralegal. She is currently working closely with the immigration and residential property department supporting, and providing practical solutions tailored to the client's needs.
She has graduated from the University of Surrey with a LLB Law (Hons) in 2020 and is currently pursuing the Legal Practice Course (LPC) alongside a MSc at the University of Law, majoring her thesis in the areas of Business.
Saliha previously worked for Her Majesty's Revenue and Customs (HMRC), assisting contemporary Brexit legislations in the areas of UK imports and exports. Her role consisted of her working closely with the UK Border Force and Trade Directorates.
Saliha has an active background both academically and socially, she has completed a one-month summer legal internship in Ankara, Turkey in 2017. She has also volunteered as a legal advisor for SPSAS (Single Parent Support and Advice Services) providing legal advice to single parents in the areas of family law. During the pandemic Saliha volunteered at the Refugee Council virtually taking part in social activities with unattained refuge teenagers in the UK. In July 2021, Saliha was selected to attend a Human Rights Training Program in Bosnia and Herzegovina focusing on genocide. During her training she had seminars and lectures on the on the human rights violations that took place in Bosnia in the years of 1992 to late 1995.
Outside of work, Saliha has impressively played semi-professional football at Charlton Women's Athletic Club for 6 years and now currently plays for her local football club. She enjoys exploring countries, meeting new people, sharing experiences and leaving a positive impact with the people she connects.