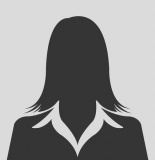 Consultant Solicitor- Commercial and Residential Conveyancing
Buket qualified as a solicitor in 2008 and practices across a wide range of commercial and residential property matters whilst also advising on planning, licensing, wills and probate and landlord and tenant matters.
Buket's expertise within residential conveyancing ranges from the sale and purchase of freehold and leasehold properties, the acquisition of new build properties, auction sales and purchases,  remortgages, the granting of new leases and tenancy agreements, lease extensions, transfers of equity, shared ownership and equity release schemes.
Within the area of commercial property, Buket specialises in drafting and negotiating commercial leases, contracts and licences, lease renewals, extensions and variations and surrenders, landlord and tenant disputes and assignments of leases.
With over 15 years' practicing experience, Buket provides expert legal advice, a pragmatic approach and a fast and efficient service to ensure that her clients know exactly what to expect during a property transaction from beginning to end.
Buket graduated from the University of Essex before going on to completing her Legal Practice  Course at the College of Law, London. Buket completed her training contract at a high street firm in North London and upon qualification moved to a city firm where she was the head of the property department before deciding to set up her own commercial practice in North London in 2011. Buket is now a Consultant Solicitor at London Solicitors.