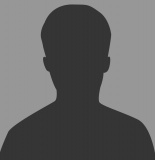 Senior Immigration Consultant
Necati is Senior Immigration caseworker and is an integral part of the Immigration team.
Necati joined London Solicitors in March 2020 and has since then developed a strong client base.
Necati is an experienced immigration caseworker for over 25 years and as such has a deep understanding of the Immigration rules. He provides guidance to junior staff members and immigration paralegals.
Necati is liked by both his colleagues and his clients and is a respected person within Turkish, Bulgarian, Kosovan, Albanian and Macedonian Communities.
His areas of expertise are:
Fiancé Visa & Spouse visa
Visitors visa
Family and Discretionary Applications- FLR(M) , FLR(FP), FLR (DL)
ILR applications including SET(M) SET(O), SET(DL), SET(P )
Naturalization and Registration applications- FORM AN, FORM (T) Form (MN1)
Application for extension of ECAA2 and ECAA3 Ankara Agreement
Previously Necati worked for Bluett & Amp, Michael Ofori & Co, Purcell Brown & Co, Hetherington Solicitors and Oakfield Solicitors before joining London Solicitors.
He graduated from the University of 9 Eylul Universitesi Aydin – Izmir and attended English Classes at the University of Guildford before studying a Diploma in Public Services & Interpreting at Goldsmith College.
He has attended regular immigration courses of OISC and regularly reads Immigration journals and articles.
Necati Speaks Turkish and Kurdish languages and is also a registered interpreter with NRPSI.
Married with one daughter, Necati lives in the local area and is an active member of the community.