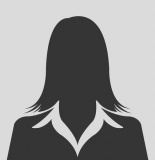 Paralegal- Residential Conveyancing
Eda joined London Solicitors in 2021. She has studied History BA (Hons) at the University of Warwick, graduating in 2020.
Recently Eda has completed the Graduate Diploma in Law at The University of Law and will be starting her Legal Practice Course in 2022.
Eda has a strong interest in property law and is currently a paralegal, assisting within the Residential Property department.
Eda has a particular interest in boxing which she has been practicing for 2 years.
She can play the clarinet and a Turkish oriental instrument called the Saz.
Eda is fluent in English and Turkish.