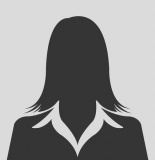 Consultant Solicitor- Property Litigation
Anjani is an experienced property litigation specialist.
She has over 15 years of experience in property litigation and she advises and represents clients in all disputes which relate to property.
In particular, Anjani provides advice on landlord and tenant matters, easements and rights of way, adverse possession, party wall disputes, boundary disputes, beneficial ownership disputes, dilapidations, rights of light, restrictive covenants, misrepresentation and professional negligence claims.
Anjani has acted for retailer clients such as Tescos and Flying Tiger Copenhagen and investment firms such as Scottish Widows.